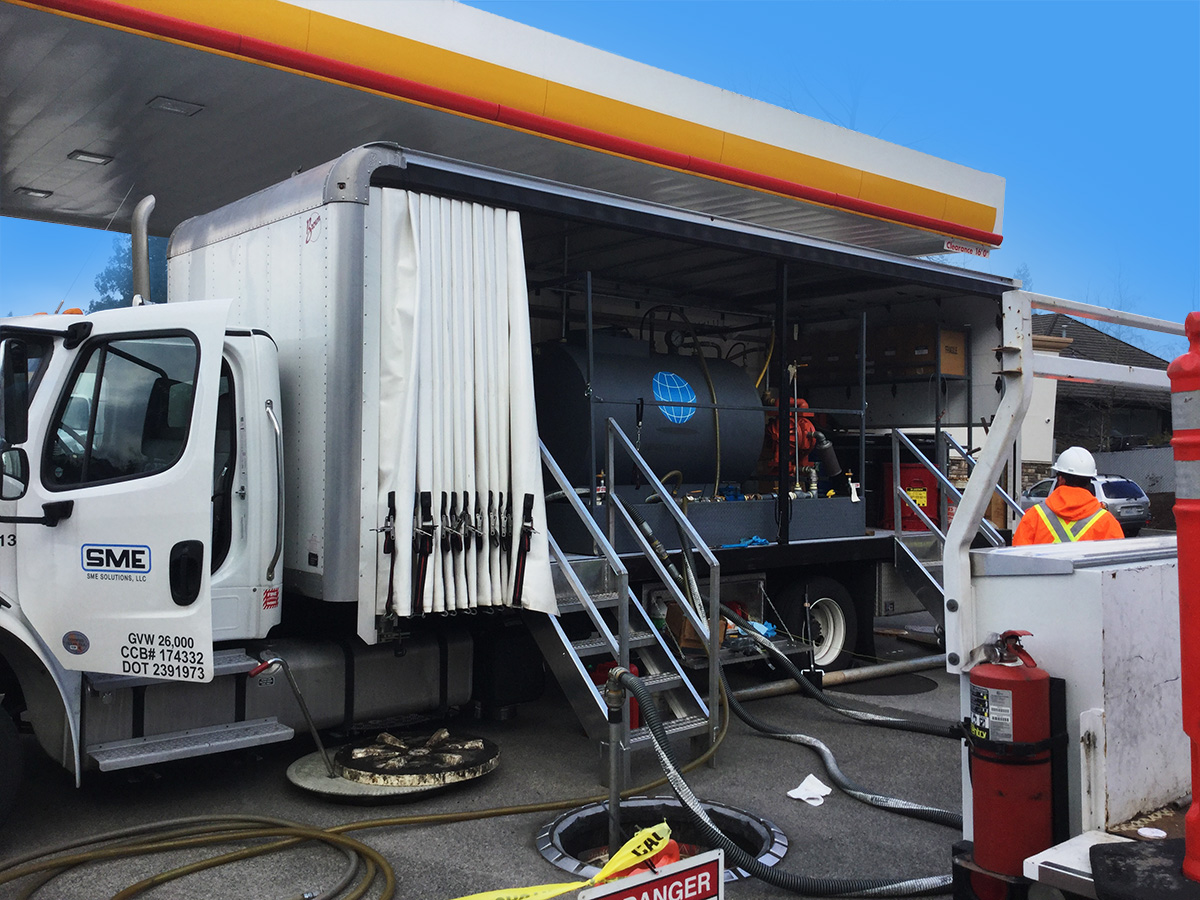 SME's Tank Cleaning and Fuel Restoration Technology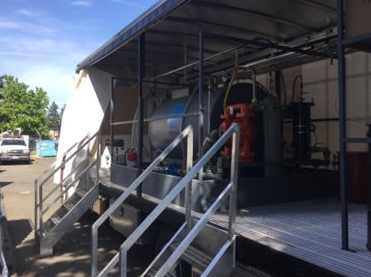 Tank cleaning and fuel restoration has evolved significantly over the last decade. In years gone by simply pumping free water from the tank floor was considered a sufficient method of maintaining a 'clean tank', which slowly evolved into one of the many variants of fuel filtration.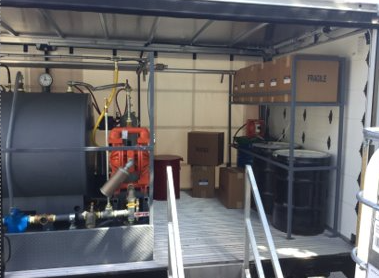 SME utilizing the Leighton O'Brien's patented technology changes customer expectations. With the introduction of ethanol, biofuels and modern additives, simply filtering the fuel is no longer enough to offer a premium tank cleaning and fuel restoration service.
by traversing 100% of the tank floor​
​The waste material that is removed from the
tank floor is safely stored in a settlement tank.​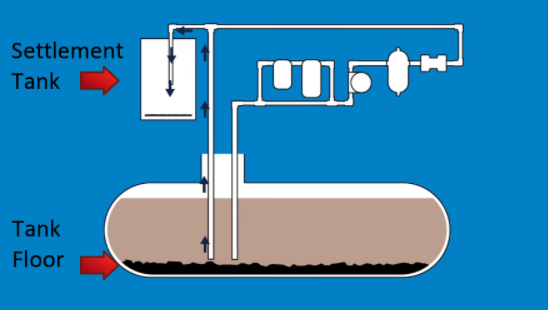 The fuel is safely circulated through clear hoses
in a multifaceted process - including:
safely removing emulsified water and small
particulate matter down to five* micron size
*Available down to two micron size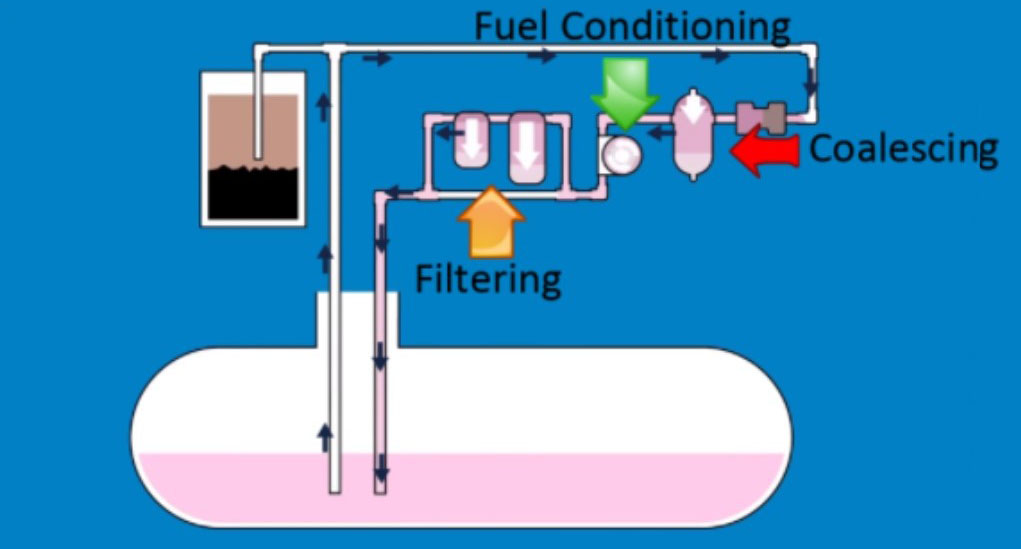 Finally, the remaining fuel in the holding tank is safely drawn off the top, and run through the complete process, treated and returned to the tank.
Meaning only waste is removed and all of your fuel is returned to the tank. Saving you fuel loss and cutting the cost of disposal.